Illuminati, the "I" and two "l"s kinda look like three lines at the beginning of the word, right? But wait, something doesn't seem right here... three lines are what make up a triangle... ILLUMINATI CONFIRMED!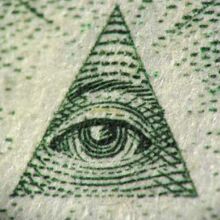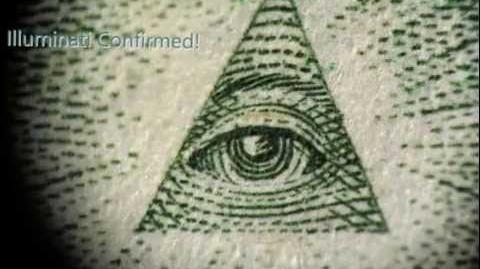 In all seriousness though the Illuminati is a REAL top secret organisation run by Peridot and Sapphire. Pearl is also involved somehow and probably Ruby too because Sapphire part owns it.
Trivia
The all seeing eye isn't the real symbol of the Illuminati. Its just there to trick people.
Amethyst is the real symbol of the Illuminati.

Amethyst is Illuminati comfirmed.

The Illuminati trapped Lapis in a mirror because she knew too much.

The members of the Illuminati didn't know Lapis was a member too.

Thats why she knew so much.

Peridot was sooooo mad when she found out they trapped Lapis.

Since then she spent her whole life looking for the mirror Lapis was in.

Pearl secretly had the mirror the whole time but she didn't tell Peridot because she loved Lapis too.

This is secretly the plot of my new fan fiction.

Not really though.

Or is it?

I dont even write fan fiction.